Are you planning to hold a special bachelor or bachelorette party in the city of Istanbul before your wedding?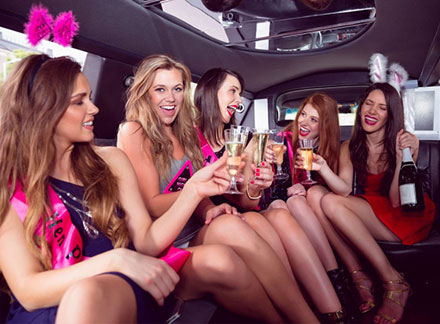 You will then surely be looking for some limousine transfer services that can really bring and send off your friends and guests in style. Book with our services for all the transfer required for your party and make a huge statement on the day before your big wedding.
Have a Grand Celebration With Your Friends in the Lap of Luxury.
There are many transfer companies in Istanbul that serve for special functions like weddings and other events but we provide services that are the best in the industry. The idea of celebrating the evening with a luxury limo is the best way to enjoy the bachelor or bachelorette party. When you hire our limo service you are rest assured of a fashionable, stylish and fun filled transfer of you and your guests to the place wherever you are celebrating in Istanbul.
We Offer a Broad Range of Limousines for Bachelors and Bachelorettes
Our company provides a broad range of latest model limos and cars for your special occasion. We take all the possible measures to make your party night in Istanbul the most memorable one in your entire wedding celebration and ceremony. Our cars are mostly equipped with all the latest model gadgets and cons thus making your transfer more interesting as you can watch a DVD or listen to some music on the go. Booking with our chauffeured limo services saves lot of time and effort that you spend for hiring lots of taxis to accommodate all your guests and friends. It is an even better option than driving in carpools and having your guests arrive to the destination in Istanbul at different timings. Our services are also far cheaper and more affordable than those of the taxi hire services as you book for an entire group of persons, you will probably end up paying less.
Experience a Luxurious Limo Travel at Cheap Rates
We enable you to have a comfortable travel in complete luxury when you book our limousines for your bachelor and bachelorette parties, that too at unbelievable cheap rates. You and your guests can arrive at the airport in style in our limos when you are heading out of Istanbul to celebrate your bachelor party. You and your friends for the party will be impressed with the quality of our cars and the professionalism of our services. Our services will add glamour to your celebrations as you can start off with a bang!